In September 2022, Microsoft changed its security procedures, leading to the deprecation of Basic authentication in Exchange Online.
This change has made the previous Exchange External Authentication obsolete. Currently, the preferred method for pulling in Office 365 and Exchange Online is to create a Published iCal feed for Carousel 7 to draw from.
1. Publish an iCal link
Get started by logging into your Outlook.com account and selecting the settings icon in the upper right. Scroll down to the bottom of the quick settings window and select View All Outlook Settings.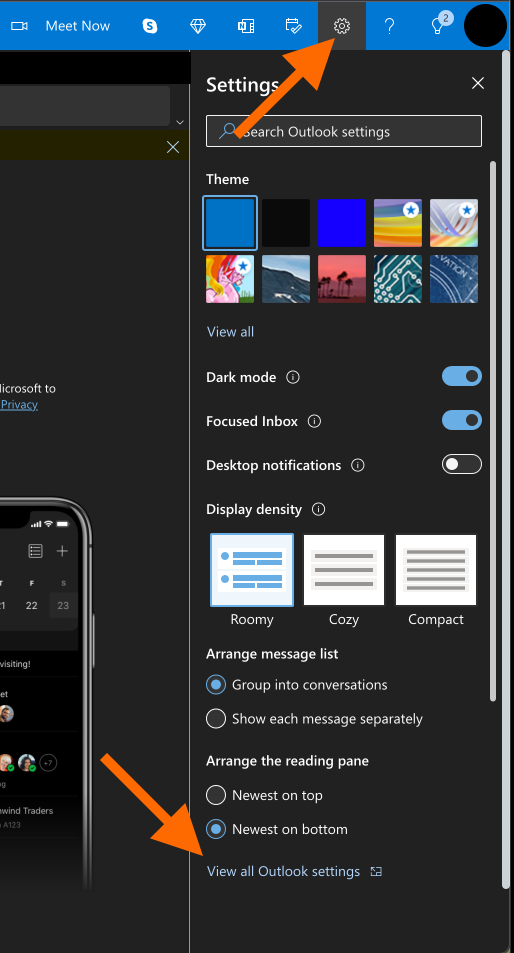 Next, select Calendar, then Shared Calendars. Select the calendar you wish to publish from the drop-down menu under Publish a Calendar. Select your desired permissions, then publish your calendar. Now you will see that you have an ICS link for the calendar.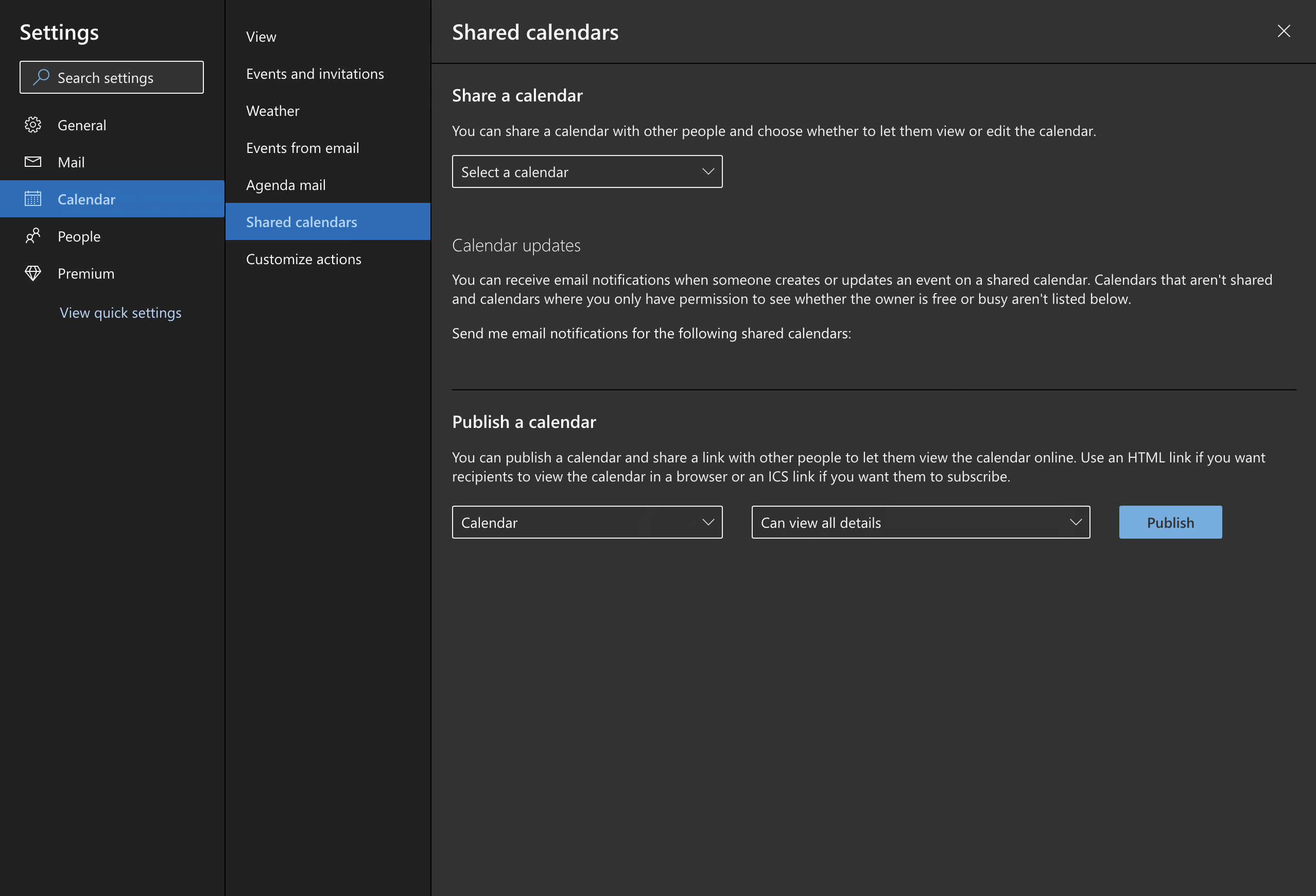 2. Setting up an Event Schedule bulletin in Carousel
Once you have successfully published your iCal link, you can use it in an Event Schedule Bulletin in Carousel Cloud.

Select New bulletin, then select the Dynamic bulletin type. Select one of the three different Event Schedule Bulletin types.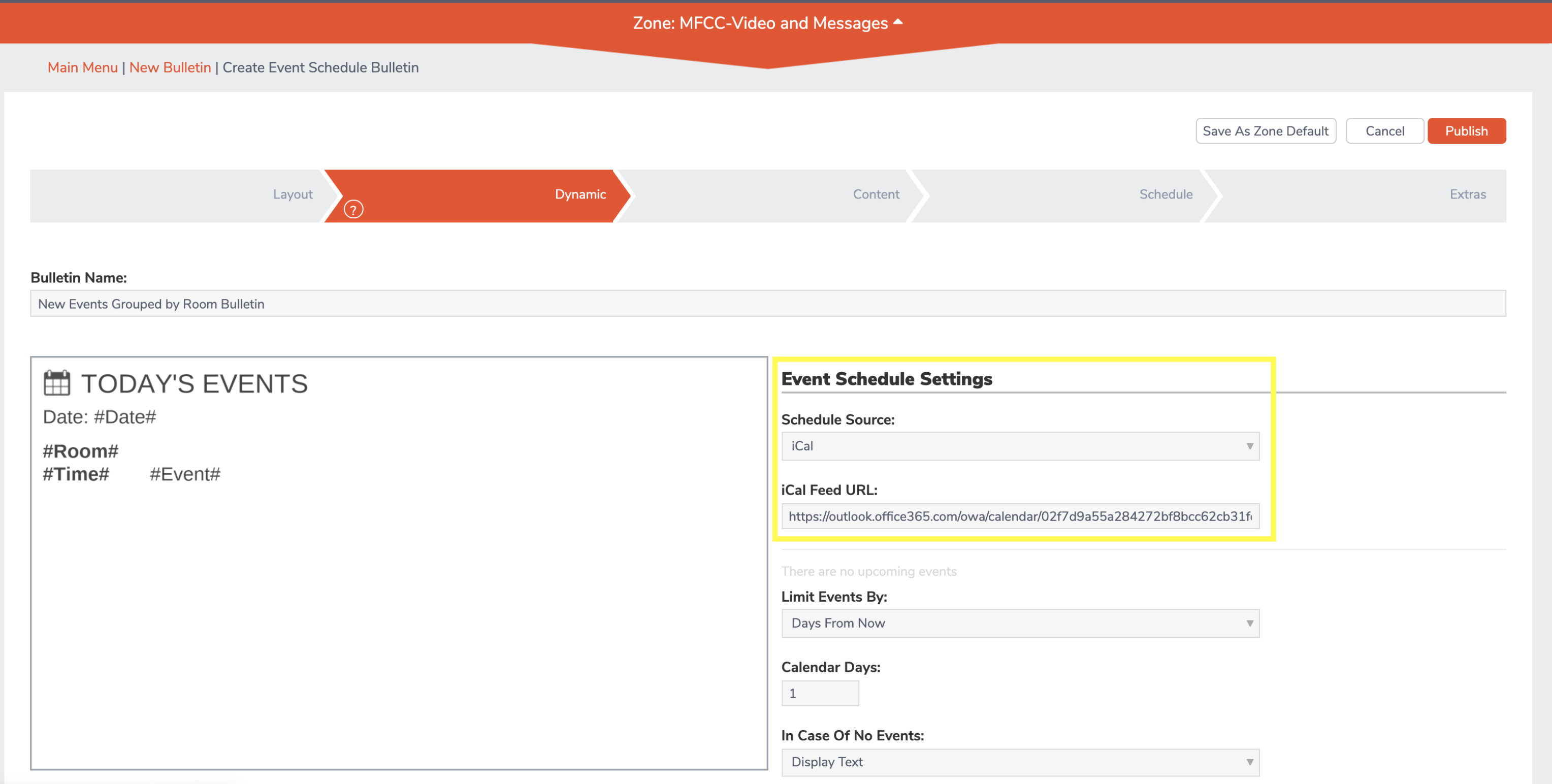 Select iCal from the Schedule Source drop-down menu and paste your iCal Feed URL to pull event data from Office 365!